Our Team
Our firm is built on a team of highly successful and well-respected trial lawyers. Our talented and hard-working Insurance & Commercial lawyers are fluently bilingual, creative, innovative, and passionate. Our lawyers work to provide our clients with the very best in Insurance and Commercial legal services.
Our Team
Associations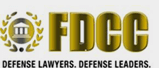 Testimonials
"Thank you also for your excellent work on this file and your very quick response to any and all of our many enquiries."

JD . Senior Claims Analysts, North America Claims, National Insurer

"Thank you very much David for everything you and your team at BOSLAW have done for us.  I feel very fortunate to have chosen your firm and have nothing but good things to say.  You truly supported me throughout this process and put my needs first.  I would also like to send a thank you to Cheryl for having walked me through every step.  She did a wonderful job.  I will certainly be recommending your firm.  We are pleased with the outcome and professionalism you have given us."

S

"We are grateful to Mr. Bertschi and his dedicated team for their guidance, their patience, and the care and attention they provided. We looked after us as individuals and not just another number. Base on our experience I would highly recommend Bertschi Orth Solicitors and Barristers LLP to anyone for any legal matter that is within their purview of expertise."

K.H.

I would like to thank each of you sincerely for your hard work on this.

Needless to say, I really appreciate the quality of services delivered and everyone's patience throughout the past few years. Should I require such services in the future I will be sure to reach out to the team here; I will also share your details with my network.

A.

I wish to thank you both most sincerely for helping us resolve the matter.  We approached your office and your action has finally put an end to this matter

Thank you for all your help.

L. C. and G. L.
Read more testimonials