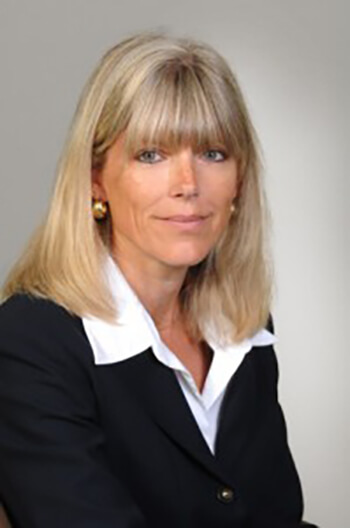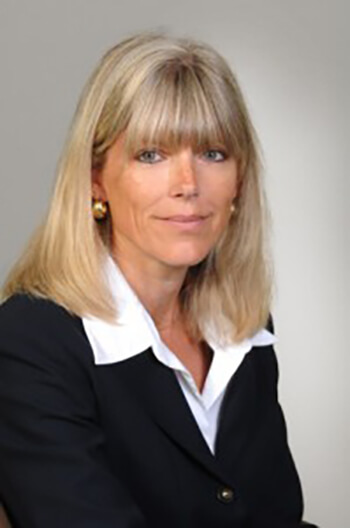 Contact Debbie
Telephone: 613.749.4700 ext 202
Fax: 613.749.4703
Email: dorth@boslaw.ca

Legal Assistant: Kelly Stewart
Telephone: 613.749.4700 ext 214
Email: kstewart@boslaw.ca
Education
LL.B., Cum Laude, University of Ottawa
Ottawa, Ontario (1991)
B.A., Carleton University
Ottawa, Ontario (1981)
Year of Call 1993
areas of practice
Insurance litigation | Commercial and Corporate litigation | Educational litigation   Catastrophic Accident Benefits and Personal Injury
Practice Summary
Debbie restricts her practice to litigation and insurance defence work including defending:
accident benefits claims;
personal injury tort claims;
property and casualty claims for national corporate institutions both under self insured retentions and outside policies;
coverage issues;
inter-jurisdictional issues provincially, nationally and internationally;
educational malfeasance and other insurance matters for higher educational institutions;
professional liability claims;
defamation claims;
commercial general liability claims; and
life and disability claims.
Debbie has acted as trial counsel on catastrophic losses and successfully defended a representative property damage claim arising out of the natural disaster of the 1998 ice storm.  She has appeared before Superior Court, the Divisional Court, the Ontario Court of Appeal and has filed a Response to a leave application to the Supreme Court of Canada.
She has successfully argued first party cases before the LAT and at Arbitration through the Financial Services Commission.  Her experience includes participating in private Arbitrations dealing with priority of payment issues and loss transfer matters.  In her twenty-five years of practise she has obtained many excellent settlement results for her clients through mediation and other settlement negotiations and continues to provide services to many of the clients she first started working for at the beginning of her career.
She is a recognized advocate in her field of insurance and insured services.  She is often requested to speak at conferences and seminars for various groups including the County of Carleton Law Association, the Canadian Society of Medical Evaluators, the Canadian Institute and the Canadian Defence Lawyers on various insurance and litigation procedural topics.  She was requested, and attended, to make submissions on behalf of the CDL to the provincial panel reviewing the accident benefit scheme led by former Justice Cunningham.
Advocacy Affiliations
Canadian Defence Lawyers Association – Member of the Board (2016-Current) / Member of the Accident Benefit Committee (2017-Current) / Member of the Diversity Committee (2017-Current)
Ottawa Valley Adjusters Association
County of Carleton Law Association
The Federation of Defense & Corporate Counsel – Chair of the International Group (2016-Current) / Vice Chair of the Membership, Development and Retention Committee (2016 – current) / Admissions Committee (2014 – 2017)
Selected Cases
Isildar v. Kanata Diving – Waiver – scuba diving fatality – successful in upholding waiver in favour of the diving facility, its owner and the scuba instructor.
Graham v. Capital Dodge et al – liability of dealership for leased vehicle and negligent entrustment of vehicle –  successful in establishing no retained ownership or liability to the dealership and rejection of argument of liability arising by way of negligent entrustment.
Drapeau v. Hodge – Jury Notice – motion to strike jury notice filed after mediation – successful in maintaining jury notice in action.
Pilotte v. Zurich Insurance – Statutory Accident Benefits – plaintiff's action found to be statute barred, discoverability rule not applying and relief from forfeiture denied.
Zabo v. University of Ottawa – Education Malpractice – plaintiff's action struck with respect to breach of contract – Leave to Appeal to the Supreme Court of Canada denied.
Baltruweit v. University of Ottawa – Defamation and Negligent Infliction of Mental Harm – plaintiff's action dismissed – Appeal to Court of Appeal of Ontario by plaintiff dismissed.
Selected Papers and Seminars Delivered
Faculty Member teaching, "The Art of Marketing", Federation of Defense and Corporate Counsel, Florida, United Sates, March 2017
Speaker, " Ontario Accident Benefits Update ", The Canadian Society of Medical Evaluators Symposium on Chronic Pain, Toronto, September 30, 2016
Speaker , "Procedural and Substantive Changes to AB – What Does that Mean to You" In-house (client), Hamilton, Canada, March 2016
Speaker, "Interjurisdictional Issues and AB – Insurance for Insurance Client" in-house (client) Vancouver, Canada, November 2015
Speaker, "International Perspective on Mediation", Federation of Defense and Corporate Counsel, Florida, United States, February 2015
Speaker, "Liability in Social Media Sphere", University Risk Management Conference, Carleton University, Ottawa, Canada, June, 2015
Speaker, "Insurance Coverage Symposium", Canadian Defence Lawyers Symposium, Toronto, Canada, February 2015
Speaker, "Preparing and Eliciting Expert Testimony at Trial", Canadian Defence Lawyers Symposium, Ottawa, Canada 2013
Speaker, "A Primer for Litigating Cross-Border Insurance and Product Liability Disputes" presented by Bertschi Orth Solicitors and Barristers LLP and Goldberg Segalla LLP, Toronto, Canada, November, 2013
Ontario Automobile Insurance Dispute Resolution System (DRS) Review Submission, Toronto, Canada, October 2013
Speaker, "Preparing Expert Testimony", Canadian Society of Medical Evaluators, Ottawa, Ontario, November 2012
Speaker, "Update on recent AB decisions at FSCO and the Courts" H&A's AB Conference, Ottawa, Canada, May, 2012
Speaker, "Retaining Expert Witnesses" Litigation Learning Day session, Canada, January, 2012
Speaker , "Insurance Law: Practical Guide to Expert Opinion Under the New Rules." Ontario Bar Association, Toronto, November 2010
Speaker and Panelist, "Accident Benefits – what counsel should expect and how to exceed your client's expectations". Canadian Defense lawyers conference on New Rules New Decade – Upgrading your 21st Century Practice. Ottawa, May 2010
Speaker, "Statutory Accident Benefits (Defendant's Perspective)" Ottawa CLE Program, Ottawa, Canada, May, 2010
Speaker, "The New Ontario Rules of Civil Procedure and their effect on expert witnesses in court", Canadian Society of Medical Evaluators, Ottawa, March 2010
Speaker, "Update on the Law of Accident Benefits", presented to the County of Carleton Law Association – Civil Litigation Updated conference, Montebello, Quebec, November 2006
Speaker, "The new Rules of Civil Procedure and the expert witness". Canadian Society of Medical Evaluators conference on Expert testimony. Ottawa, March , 2010
Speaker, "Important Changes to the SABS and Rules of Civil Procedure" Canadian Society of Medical Evaluators, Ottawa, Canada, March, 2010
Speaker and Panelist, "Revision to the Rules of Civil Procedure in Ontario and their impact on Productions, Privilege and Collateral Benefit Deductibility." – Belair Insurance, Seminar for claims management and claims personnel, Ottawa – April 2009
Speaker and panelist, " Pilotte v. Zurich Insurance – Statutory Accident Benefits – how to successfully restrict the discoverability rule and convince a court not to grant the plaintiff relief from forfeiture. Carleton County Law Association Annual Civil Litigation Conference, Montebello, Quebec, November, 2006
Speaker, "A Primer to Navigating the Congestion of the Uninsured, Underinsured and Unidentified Motorist Cover: 'What You Don't Know Can Hurt You'", paper presented to The Ontario Bar Association, Hot Topics in Motor Vehicle Insurance, Toronto, November, 2005
Speaker, "Ownership Issues relating to Research Data and Protocol" presented to the Canadian Association of University Solicitors, Halifax, October 2005
Speaker, "Failure to Educate", presented at Canadian Universities Reciprocal Insurance Exchange Annual General Meeting and Conference, Winnipeg, October, 2004
Speaker, "Waivers and Consent Forms", presented at the Ontario Universities Risk Management Workshop, Ottawa, Carleton University, November 2003
Speaker, "Risk Management and Ontario Universities", presented at the Ontario Universities Risk Management Workshop, Ottawa, Carleton University, November 2003
Speaker, "Litigating Disability Insurance Claims", presented at the Canadian Insurance Institute Continuing Legal Education Symposium, Toronto, April 2002
Speaker , "Litigating Disability Insurance Claims", presented at the Canadian Insurance Institute Continuing Legal Education Course, Toronto, April 17th, 2002
Speaker "Litigation for the Layman – How Best to Prepare for Litigation", Ottawa, October 2001. 
Co-author, "Keeping Current in a Changing World – Clarfield v. Crown Life Insurance Co.", with David Burstein, ICA News, Summer 2001, No. 60, ICA Education Committee, June 2001